Spend a day with Ryan Dempster!
---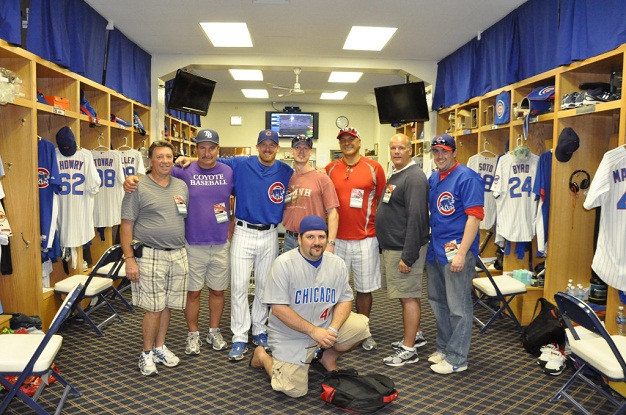 Recently retired major league pitcher and the newest member of the Chicago Cubs' front office, Ryan Dempster has once again stepped up to the plate offering a once-in-a-lifetime fantasy baseball package to help support Baseball Canada's National Teams.
The package provides a unique opportunity to experience the life of a big league ball player in one of baseball's most historic venues, Wrigley Field.
Your group of four will receive tickets to a three-game series at Wrigley Field along with three nights hotel accommodations and two restaurant meals.
On one of the days, Ryan Dempster will be your personal tour guide at Wrigley escorting your group on a tour of the Cubs' clubhouse, scoreboard and broadcast booth. He will also join your group for lunch and dinner!
This unique package is virtually an all-access pass to hang out with one of baseball's finest personalities in Ryan Dempster and is simply not available anywhere else, but through Baseball Canada!
You can place a bid starting today until February 13th by sending an email to media@baseball.ca with the subject line "Ryan Dempster Package".
Minimum bid is $9,000.
Please be sure to include a phone number when submitting your bid.